Sri Lanka
Learn About Sri Lanka
Fast Facts
Location: Southern Asia, South of India in the Indian Ocean
Capital: Colombo
Population: 20.9 million
Government: Democratic Socialist Republic
Race: Sinhalese 73.8%, Sri Lankan Moors 7.2%, Indian Tamil 4.6%,
Sri Lankan Tamil 3.9%, other 10.5%
Official Language: Sinhala and Tamil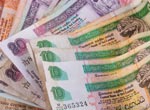 Currency
The national currency of Sri Lanka is the Sri Lankan Rupee (LKR).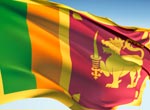 Time Zone
Sri Lanka's time zone is GMT + 5.5. The country does not apply Daylight Savings Time.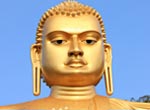 Religion
The Sri Lankan population is composed of multi-ethnic groups and the religion in Sri Lanka is inevitably diverse. Various communities in Sri Lanka recognize four of the world's major religions: Buddhism, Hinduism, Islam, and Christianity. The majority people of the country, the Sinhalese, are adherent to Buddhism while other ethnic groups like Tamils, Moors, Burghers, and others practice Hinduism, Islam and Christianity, respectively.
Buddhism - 76%
Hinduism - 7%
Islam - 7%
Christianity - 6%
Other - 4%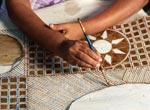 Festivals and Holidays
Buddhist, Hindu, Muslim, Christian and national festivals are celebrated in Sri Lanka. Every full moon day or 'Poya Day' is also a Buddhist holiday. On these days, all public places of entertainment are closed and no alcohol is sold, although hotels usually make special arrangements for guests.
National Holidays include:
Feb 4th National Day
April 13th Sinhala and Tamil New Year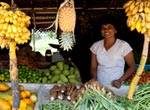 Locals
Sri Lankan's are immensely proud of their culture – including cricket! They enjoy a lively conversation and interacting with foreigners. When dressing, modesty is the best policy. Try not to touch people on the head as a joke or gesture. For a Buddhist the head is sacred, the seat of your soul. Generally the Sri Lankan's are very relaxed, easy going, polite and well mannered. If you're ever in doubt, just mention the word "cricket" and you will have a friend for life!