Learn About Bhutan
Kingdom of Bhutan
Fast Facts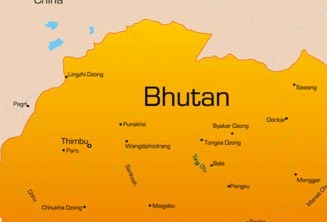 Full Name: Kingdom of Bhutan
Location: Eastern Himalayas in South Asia, between China and India
Capital: Thimphu
Population: 726,000
Official Language: Dzongkha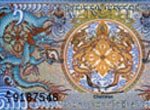 Currency
Bhutanese currency is Ngultrum (Nu.) The Indian Rupee is also accepted throughout Bhutan, except Rs 500 and Rs 1000 currency notes.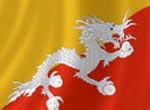 Time Zone
Bhutan's time zone is GMT + 6. The country does not apply Daylight Savings Time.
Religion
About 75% of the Bhutanese practice Buddhism and the remaining 25% practice Indian and Nepalese influenced Hinduism. While the law provides for religious freedom, Drukpa Kagyup (a form of Mahayana Buddhism) is the state religion and the law prohibits religious conversions. The Ningmapa school of Mahayana Buddhism is also practiced, primarily in the eastern regions. The royal family practices a combination of Drukpa Kagyup and Ningmapa Buddhism. Most Ngalops are of the Drukpa Kagyup school and also hold a majority of positions in the government.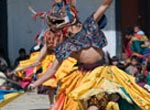 Festivals and Holidays
With the exception of National Day (December 17), the festival and holiday dates in Bhutan are determined by the lunar calendar and the exact timings differ every year. Here are a few of the celebrations and the approximate dates:
March: Chorten Kora
October: Dashain
March/April: Paro Tshechu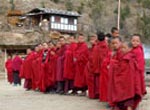 Locals
Bhutanese people can generally be categorized into three main ethnic groups - Tshanglas, Ngalops and Lhotshampas. Slavery was abolished by the Third King Jigme Dorji Wangchuck in the early 1950s through a royal edict and the Bhutanese society is free of caste or class system. Although a few organizations have been established to empower women, Bhutan has generally been gender sensitive. The Bhutanese enjoy archery (the national sport), dancing, singing, and social gatherings.