India
Learn about India
Fast Facts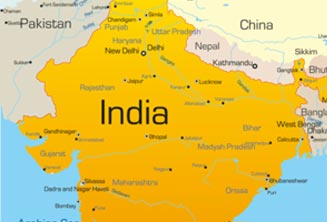 Location: Southern Asia, bordering the Bay of Bengal and Arabian Sea
Capital: Delhi; Also called New Delhi
Population: 1.13 billion
Area: Roughly 1/3 the size of the U.S.
Government: Federal Republic
Legal System: Based on English common law; Separate personal law codes apply to Hindus, Muslims and Christians
Official Language: Hindi is the national language, but there are a total of 22 official languages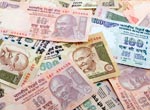 Currency
The national currency of India is Rupees (Rs).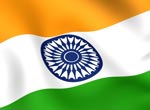 Time Zone
India's time zone is GMT + 5.5. The country does not apply Daylight Savings Time.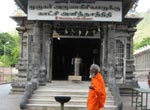 Religion
The most common religion practiced in India is Hinduism:
Hindu - 80.5 %
Muslim - 13.4%
Christian - 2.3%
Sikh - 1.9%
Buddhist - 1.2%
Other - 0.7%
The Constitution of India declares that the country must support the right of its citizens to freely worship any religion. Separate personal law codes apply to Hindus, Muslims, and Christians. Although inter-religious marriage is not common, Indians are generally tolerant of all faiths.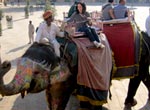 Festivals and Holidays
Because India is such a multicultural and diverse society, various holidays and festivals are celebrated throughout the country. There are three national holidays in India:
January 26: Republic Day
August 15: Independence Day
October 2: Gandhi Jayanta
Additionally, there are local festivals and holidays in each region dependent on the religious and ethnic demographic.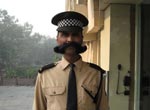 Locals
Indians are some of the friendliest people in the world. We encourage you to speak to the locals throughout your journey. They are always excited to engage in delightful conversation with foreigners, and it will allow you to learn more about India's colorful culture.
Beggars are common. Many cities have homes that teach this craft as a scam, especially by manipulating children. If you feel compelled to give, we recommend donating money to a reputable charitable organization that will disperse the funds to the community. Please ask your guide or representative about recognized places to donate.
For more information on traveling to India, please read our FAQ's.