Nepal
Learn about Nepal
Fast Facts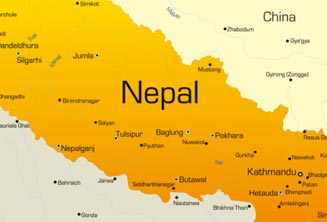 Location: Between India and the Tibetan Autonomous Region of the People's Republic of China
Capital: Kathmandu
Population: 23.2 million
Area: 147,181 Sq .Kms.
Political System: Multiparty democracy with constitutional monarch head
Official Language: Nepali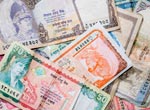 Currency
The national currency of Nepal is Nepalese Rupee (NPR).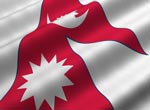 Time Zone
Nepal is 5 hours + 45 minutes ahead of GMT . The country does not apply Daylight Savings Time.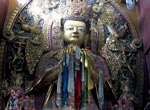 Religion
Nepal was the world's last constitutionally declared Hindu state. However, after the movement for democracy in early 2006, the Nepali Parliament amended the constitution to make Nepal a secular state. Many people follow both Hinduism and Buddhism, and some of the mountain communities practice Shamanism. The most common religion currently practiced in Nepal is Hinduism:

Hinduism - 80.6%
Buddhism - 10.7%
Muslim - 4.4%
Christian - 5%
Other - .4%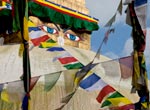 Festivals and Holidays
It is often joked that Nepal has more festivals than days in a year. Dasain, celebrated nationwide in October, is the most important of all Nepalese festivals. Tihar, the festival of lights, occurs in November. Other nationally celebrated festivals and holidays include Holi (March), Chaitra Daisan (April), Haribodhini Ekadashi (November), Maha Shivaratri (March), Gai Jatra (August), and Krishna Jayanti (August/ September). The Buddhist festivals include Mani Rimdu (November) in Solu Khumbu, Buddha Jayanti (May) in Kathmandu, and Losar (Tibetan New Year, February) in highland communities. The festival dates are determined by the lunar calendar, and the exact dates differ every year.
Most of the shops and Tibetan refugee camps are closed on Saturdays and all museums remain closed on Tuesdays and government holidays.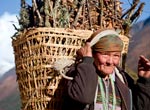 Locals
There are approximately 60 ethnic groups speaking 70 different languages in Nepal. Nepal's population was formed by large-scale migrations of Mongoloid groups from Tibet and Indo-Aryan people from northern India. This has produced a diverse linguistic, ethnic, and religious pattern in Nepal. The Tibeto-Nepalese groups include the Tamang, Rai, Limbu, Sherpa and Sunwar. They live in the north and east, while the Magar and Gurung inhabit central Nepal. Most of the Nepalese live in villages or in small market centers.
The children of Nepal are always charming. They will ask questions about your origin and frequently request hugs. If you choose to bring items to distribute to the kids, we recommend candy, pens, and paper.
Beggars are common. Many cities have homes that teach this craft as a scam, especially by manipulating children. If you feel compelled to give, we recommend donating money to a reputable charitable organization that will disperse the funds to the community. Please ask your guide or representative about recognized places to donate.