Services
What We Offer
Custom Travel Programs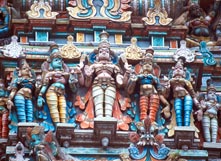 Custom packages allow travelers to personalize the details of their trip to fit within a style or budget. Sodha Travel serves a diversified clientele and our destination specialists enjoy sharing their knowledge and enthusiasm for South Asia. Unlike many other agencies, we do not require a deposit or fee for creating a customized package proposal. There is no pressure and no obligation.
Prior to departure, you will receive our comprehensive guide that highlights frequently asked questions about your trip, including weather, social etiquette, gratuities, and currency. Additionally, if you are traveling with a group of 6 or more, we provide a complimentary conference call with a destination expert to discuss the details and answer questions about your specific group itinerary.
View a Small Selection of Itineraries That We Created for Our Clients >>
Volunteering in Sri Lanka: 14 days
Destinations: Colombo, Dambulla, Polonnaruwa, Kandy, Nuwara Eliya, Yala, Sinharaja, Galle
Travelers: 27
Objective: Combining the cultural highlights with local volunteer projects
Group Highlight: Turtle conservation project in Rekuwa; Offering meals to the Buddhist monks at Keleniya Temple
Sustainable Travel in Thailand: 11 days
Destinations: Chiang Mai, Lampang, Khon Kaen
Travelers: 16
Objective: A school program solely focused on home visits and conservation
Group Highlight: Administering pregnancy tests to the elephants; Farming in rice fields
Wildlife in North India: 37 days
Destinations: Delhi, Pangot, Corbett, Unchagaon, Agra, Chambal, Bharatpur, Jaipur, Rajsamand, Udaipur, Varanasi
Travelers: 2
Objective: Experience the diversified wildlife in several national parks
Highlight: Boat ride and bird viewing on the Chambal River
Rajasthani Escape: 6 days
Destinations: Jaipur, Jodhpur, Udaipur
Travelers: 3
Objective: Personal vacation after a business trip
Personal Highlight: Overnight at the world-renowned Taj Lake Palace in Udaipur
Enchanting India and Nepal: 31 days
Destinations: Mumbai, Goa, Udaipur, Jaipur, Varanasi, Delhi, Haridwar, Rishikesh, Mussoorie, Kathmandu, Pokhara, Bandipur
Travelers: 2
Objective: A dream vacation, 40 years in the making
Highlight: Ganges River in Varanasi and lakeside villages in Nepal
Southern Explorer: 18 days
Destinations: Cochin, Alleppey, Chennai, Mahabalapuram, Pondicherry, Auroville, Madurai
Travelers: 2
Objective: 10 year wedding anniversary
Personal Highlight: Houseboat in the backwaters of Kerala
Multicultural Matrimony: 12 days
Destinations: Delhi, Agra, Jaipur, Ahmedabad
Travelers: 27
Objective: A destination wedding with traditional Indian festivities
Personal Highlight (from the bride): Watching friends and family learn to dance the Garba
Himalayan Odyssey: 9 days
Destinations: Kolkota, Darjeeling, Gangtok, Kalimpong
Travelers: 20
Objective: Group travel to explore the tea factories and Tibetan Buddhist culture
Group Highlight: Viewing Mt. Everest from Tiger Hill
Northern Solitude: 13 days
Destinations: Rishikesh, Dharamshala, Himalayan Trek
Travelers: 1
Objective: Relaxation, Spirituality, and Cultural Immersion
Personal Highlight: Visiting the small villages along the trek; moments of reflection in Dharamshala
Treasures of Bhutan: 23 days
Destinations: Paro, Thimphu, Punakha, Gangtey, Tang Valley, Wangdue
Travelers: 5
Objective: To experience a place so different from home
Personal Highlight: Visiting Taktsang (Tiger's Nest) Monastery, Farmhouses in Tang Valley
For more destination ideas, please visit our Sample Tours pages under India, Nepal, Sri Lanka, Thailand and Bhutan.
Adoption Travel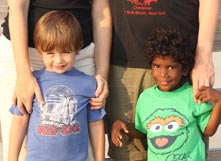 Sodha Travel coordinates travel services for families adopting children from India. Our team arranges the complex (and often last minute!) travel logistics so the families can focus on the most important thing..each other.
Travel Insurance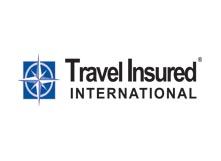 Sodha Travel has partnered with Travel Insured International to provide travel insurance for our clients. Travel Insured is consistently rated one of the top insurance agencies in the country.
View the Benefits of Purchasing Travel Insurance >>
You or your family can become sick or injured and are unable to travel
You arrive at your destination and your luggage is lost or stolen
Your plane is delayed and you pay additional expenses
You become ill or injured abroad and need medical attention
You are injured during your trip and need to be medically evacuated
You need to interrupt your trip and return home
The cost of your insurance plan is dependent on particular variables: age, dates of travel and the total trip cost. If you are concerned about pre-existing health conditions, we highly recommend purchasing your insurance plan within 14 days of your initial trip deposit for a pre-existing condition waiver.
For a detailed description of each plan, as well as to purchase, please visit
Travel Insured International.
Group Travel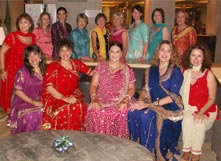 Imagine traveling to an exotic destination with your family, friends, neighbors, associates, or congregation. Sodha Travel coordinates high-quality, escorted group tours of all sizes. You will receive the same benefits, support, and attention as our smaller, customized packages with the added benefit of sharing the experience in an enriching environment. Many of our groups also incorporate a special interest, including photography or sustainable tourism. And remember – as a group leader, if you have 18 or more travelers, you travel free!
Independent Arrangements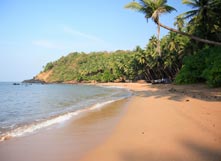 Have you already planned your trip but require independent services? Contact us for your internal flight ticketing, airport and rail station transfers, train ticketing, guided tours, adventure activities, or special attractions. Whether you reserve one service or a complete tour, we are happy to assist with your arrangements.
Consultations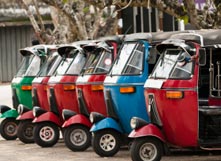 For the traveler who enjoys planning their own trip but seeks additional guidance, Sodha Travel offers 50-minute consultations with a destination expert. Reserve a consult either in the planning stages or have us review your final itinerary. We will offer suggestions to enhance your itinerary and also recommend accommodations and attractions in your selected destinations. As one traveler told us after his consultation, "50 minutes with you saved me over 63 hours of travel time on my vacation!"
Special Interest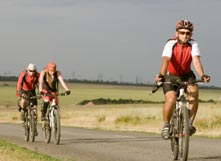 While some travelers prefer to experience the cultural and historical attractions of the destinations we serve, others target a specific theme or interest. Sodha Travel has coordinated special interest itineraries for singles, couples, and groups, including wine tours, regional festivals, adventure expeditions, religious pilgrimages, culinary delights, wildlife viewings, and architectural wonders. We also arrange services for universities, academic groups and educational institutions.
Women-Only Travel
Sodha Travel provides a safe, comfortable, and enriching experience for female travelers. Gender specific services include women guides and escorts (when available) and specialized activities, including mehndi sessions, culinary classes and spa services. Some of our female travelers have also selected a personalized shopping excursion and tailor-made traditional clothing, while others have requested visits to special needs organizations. Contact a Sodha Travel destination expert to start planning your enchanting visit to India and beyond!
Read more about our women-only Colors of India Tour.