Body
Testimonials
Our Clients Say it Best!
Here are a few testimonials of our service:
In March of this year my son and I made plans to go to India to take my husband's ashes to Varanasi where he always wanted to go. However, as we made some reservations on our own we could see that this was not the typical self-planned trip to England! India is vast and complex and I knew I needed help.
I searched on the web and found Sodha Travel and from that point on what had become frustrating became the adventure we wanted it to be. Our time in India was made more rich and economical with Allison's help and I will always begin my future travel plan with her. But most of all, because India became a spiritual quest for me, I found in Allison a kindred spirit who not only has extensive personal experience with the culture, but brings to her work sensitivity and depth of caring for her clients and for India.
I couldn't recommend Sodha Travel more!
Sandy Stork, Washington
Allison is very knowledgeable in everything I need to request from our trip to India. She gives us a lot of information for all the places that we would like to see and she is always accommodating. I just let her decide for us what the best places are to choose for our trip.
I will surely recommend her to some of my friends who want to travel in India.
Elisa L., California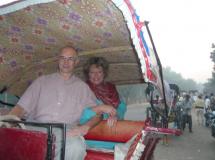 Allison has a passion for tourism in India. Justifiably. She is thoughtful, she listens and wants you to have the vacation that is perfect for you. She not only finds the perfect custom tour for you but she does the long lost "follow up" to make sure things are going well along the way.
She won't leave you.
We never thought we would love India so much and now can't get it out of our hearts thanks to Allison. She runs her business like I would... and I've never been able to say that about anyone else.
Jo Cleary, Washington
We are most impressed with the excellent suggestions and itinerary Sodha Travel put together for our recent trip to India and Nepal. The properties were clean, safe and well maintained. Our tour guides went out of their way to be helpful. Both Sodha Travel and their abroad counterpart did a marvelous job checking in with us as we arrived in each new city to be sure everything was continuing to move ahead as planned.
On a personal note, it was my husband's birthday while we were traveling and we were given a dinner out in a lovely restaurant as a way of sharing in his celebration.
We are happy to recommend Sodha Travel!
Sandie Ekhause and Joe Harris, New Jersey
A neighbor heard I was traveling to Nepal and asked if I needed a travel agent. I usually travel solo but was meeting a small group and wanted some time to myself before and after the group agenda.
I contacted Allison, we spoke briefly and used email. In a very short time she had my kind of travel pegged. I ended up in a Buddhist Monastery just outside of Kathmandu. That stay was the highlight of the entire trip. Thanks to Allison's ability to read customer's needs, I will continue to compare that experience whenever I travel.
She is the best!
Susan A., Washington
We cannot express in words how much we appreciate Sodha Travel. We have never known an agency, in all of our 27 years of world travel, to be so attentive to our itinerary. During the planning stages, Allison listened to each concern, request, and suggestion and worked with us to create a customized and enchanting trip.
When we landed in Mumbai, we were given an extensive list of contacts and phone numbers, reassuring us that we always had assistance available if required (it never was!). During the trip itself, there were no logistical incidents and everything exceeded our expectations. The drivers, guides, and transfer representatives treated us like family.
We are already planning our next trip – to Nepal – and will absolutely be contacting Sodha Travel to coordinate the details. Thank you for caring so much about us – and about India!
Robert and Annette Murphy, Illinois
My experience with Sodha Travel was beyond my wildest expectations. The ease of planning the trip, including info on obtaining a visa, conference call to answer each and all questions, planning a separate trip for me to the Taj Mahal, arranging transfers from hotel to airport, tours, guides and drivers - all of whom were extremely knowledgeable, personable, courteous and congenial…I couldn't have asked for better service.
Roxanne K., Nevada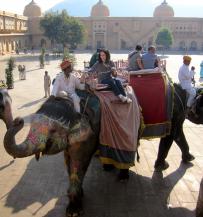 I can't express my thanks enough to you and to everyone in India who indeed made my getaway a trip of a lifetime. From the moment I landed till the moment I left, I was so very well cared for. Your associates in India were terrific. I don't have a single complaint. As to guides, they were all terrific. As to special events- the cooking classes were grand, particularly in the class taught in the home in Kerala. And I have to say as silly as it was, I loved riding on Pinky the elephant, and sighting a tiger in Ranthambore…The accommodations were great- it was a really interesting mix of styles, which made it fun. And of course, there is you, who made the planning almost as much fun as the trip. I am endlessly grateful for your ideas, your professionalism and for executing such a multi-faceted trip without a single hitch. I am appreciative to one and all. Again, thank you, thank you, thank you. I was all I dreamt it would be and more.
Margo U., California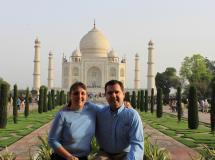 Going to India has been one of the most amazing experiences of our lives. My wife and I were very fortunate to coordinate our trip with Sodha Travel. They provided us excellent service. We were greeted by a Sodha Travel rep in every city we visited. They had excellent tour guides and a competent staff of people ready to assist us with our travel needs. We got the sense that there were people who cared about us in the cities we visited. They were very helpful and professional. Thank you!
Humberto Gonzalez, Oregon
All of the services, hotels, the driver - this was all 'excellent'. All of them. Manjeet, the driver - he was just the best, and I am convinced that his driving skills are why I am injury-free. Did you know that we drove through a dust storm on the way back to Delhi? That was surreal... I enjoyed India so much, and I had plenty of time of relax, which is what I really needed. You ensured that everything was covered - even the airport assistance at Delhi, which I would never have thought of, and I was rather grateful for the help! I will be going back later this year or early next year - for work and for a wedding, and since now I have Goa, Kerala, and Nepal on my travel list, I will be contacting you to arrange my trip extension! Thanks for all of your help and services.
Nancy R., Pennsylvania
Everything went smoothly and perfect. All of the guides and drivers were extremely friendly and accommodating. I had an amazing trip! An experience of a lifetime!!! I suggest this trip to anyone. Sodha Travel customized this trip to everything I wanted to do... I didn't want to leave. Great job Allison, I appreciate everything, especially your assistance on the weekend (while you were off) to take the time to call me and double check on my visa status. Looking forward to planning the next trip to India with Sodha Travel!!! 5 stars across the board.
Brandi Burton
I will admit, I was cautious about using an agency and had heard many unpleasant stories from friends and family. Mostly it revolved around inflated prices or poor services in the destination. But Sodha Travel won me over, with your ability to patiently answer my questions and in a timely manner. I also felt you were honest in your recommendations and didn't just suggest 5 star properties or expensive excursions. And, I realized almost immediately that you truly were a specialist on India and knew so much about traveling in the country. I never would have received the care or knowledge by booking online or with anyone else. You changed my mind on what a travel agent represents. Good job to you and your team.
Jason K., Minneapolis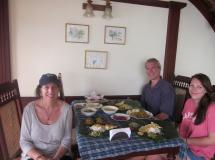 You spent lots of extra time fine-tuning the plans based on our wishes and we appreciated the time and care. I especially enjoyed the cooking demonstration in Jaipur. The manager was charming and he took the time to join me for a cup of chai tea after the demonstration. I think our favorite portion of the trip was southern India. Staying in the historic district in Cochin was a wise move, walking around in the evening and early morning was a great treat. I think our favorite part of the trip was the houseboat stay. It was fun to sightsee from the boat and I asked the cook and his assistant to let me watch them cook most of the meals. I made notes and I plan to make the pineapple curry we had - it was a great combination of sweet and spicy. We really enjoyed our trip.
Marilyn Fisher, Maryland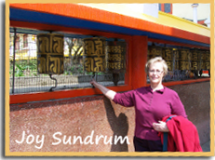 We just returned from two weeks in the Golden Triangle, Darjeeling, Gangtok, and Kalimpong. Sodha Travel, Allison and her representatives in India were absolutely wonderful. Allison was flexible, patient and efficient in dealing with my requests for information and changes. Our tour was wonderful. We learned so much, and the itinerary went off without a hitch! India is a marvelous and diverse country, and our guides were able to bring the historic sites to life. Our only regret is that we couldn't spend more time in each place. The hotel staffs, guides, and drivers were always courteous, helpful and informative. I hope that I will be able to plan another adventure in India with Sodha Travel.
Joy Sundrum, Minnesota
We have used many companies during our past 40 years of travel. Our experience with your company was the best we have experienced anywhere in the world. From the moment we arrived until we checked into our gate for our return trip, someone was there to handle all the details. The guides were all excellent – well informed, on time and willing to alter the schedule to accommodate our needs. Our driver was absolutely amazing in his ability to handle the unbelievable city traffic as well as a safe highway driver. Your hotels were all excellent. For anyone planning a trip to India, I would highly recommend skipping the big bus tours and do a private tour from Sodha Travel. Thank you for a wonderful trip.
JoAnn and Tom, Minnesota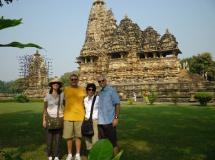 We had an incredible trip to India - a land of incredible extremes! We experienced great beauty throughout the country, enjoyed much kindness from the gentle Indian people and reveled in many wonderful adventures during our trip. We could not have planned a trip to a country this vast and different without the help of Sodha Travel. They put together a trip of a lifetime, weaving the cities together in just the right way, providing excellent and skilled guides, and booking us in to wondrous accommodations. We highly recommend Sodha Travel and the incredible country of India!!
Nancy and Paul, Jen and Ken, Washington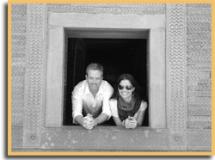 We cannot thank you enough for all of the assistance with our trip. Your impeccable service allowed us to truly experience India physically, emotionally, and spiritually to the greatest capacity, as any potential worries or details were handled by your team. We would highly recommend Sodha Travel to anyone thinking of visiting the beautiful locations under your umbrella.
Mandy and John Trapp, Canada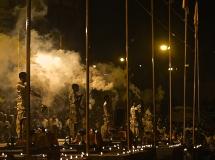 Suzanne and I would like to say that our praise for the planning and execution by the Sodha Travel team on our recent trip through India cannot be high enough. All our transfers went off without a hitch, and when it looked as though our departure from New Delhi at the end of the trip would need to be delayed, the representative was right on the spot, offering to change our final flight if needed. It was not, and we were able to finish with our guided tour of the city as planned. After teaching for three weeks in Kerala, we were anxious for the trip to proceed smoothly from there through our many stops in the north. The transfer agents and guides were cordial and helped make the 40-day trip special indeed. Needs were fulfilled, baggage was not lost, and the links of vans, train, and airlines meshed nicely. The hotels were just what we needed, our favorite being the Samode Haveli in Jaipur. We'll be happy to recommend you, and/or use your skills in the future!
Bill and Suzanne Saul, California
Incredible India! The sights, sounds, smells, and all that makes it an appealing destination was made even more wonderful by the Sodha Travel team. The itinerary was well-planned with enough time for touring and leisure activities. Your restaurant recommendations were appreciated, as well as the special touches along the way. Several of our friends traveled to India with other companies, and when we were comparing costs and inclusions, Sodha Travel was considerably less expensive. You also included activites that were not part of their tour programs, and I must say they were envious of our personalized experiences! It was rewarding for us to not only have a well-managed itinerary, but to have done so with extra money in our pockets. We saved over $4800 with Sodha Travel! Even with a luxury package, we still appreciate the value of a dollar. Your services were exceptional and I will be glad to refer travelers to you.
Suzanne, Washington D.C.
Thanks to your expertise, our India trip was comfortable, tasty, fascinating, and enjoyable. Oh my, what a complex place. I appreciate our successful travels and new awareness.
Portland Traveler, Portland, OR
Our trip is truly one that we will always remember. You did a great job putting it together for us on such short notice. India is an amazing country, as you know. We were so impressed with the people, who are extremely kind. I loved the cows, children, temples, etc. The moment we arrived, we received a phone call from your Delhi office to check on us. This continued for the entire trip. Your team was so prompt every step of the way. Thank you so much!
Fran and Joel Heffler, San Diego, California
Some highlights of our trip: Meeting the Singh family at their home in Agra. We loved learning about the family's jobs, hobbies, and daily life and saw beautiful pictures of their wedding. Great food and conversation. Our driver was a sweet and caring person. We never felt unsafe, even as he was navigating through camels and water buffalo. When we got closer to the airport to leave, he said, "I'll miss you." We really enjoyed getting to know him. Also, all of the guides were so knowledgeable and interesting. Nothing feels better than a dip in a gorgeous, cool, rooftop pool after a hot day of touring. The hotel in Jaipur was a great property. And don't get me started on the stellar service at the hotel in Agra (having rose petals softly rained upon you as you enter the lobby!!!). My personal favorite experience was the rickshaw ride through Chandni Chowk in Delhi. The sights, the smells of incense, fresh fruit, and spices and the excitement of not knowing what's around the next corner was exhilarating. Thank you so much for introducing us to India. She is exotic, challenging, strange, funny, awe-inspiring, and colorful. Because of you, we got to know this country within a safe environment...everything was taken care of and we could sit back and soak up India. Thank you, thank you, thank you.
Cheryl and Sean Bemiss, Eugene, OR
Well, we must say that you planned an extraordinary journey for us in Thailand. I say "journey" because it truly was an exploration of the senses and just not a trip or vacation. There are endless agencies offering tours of Thailand but I can't imagine anything better than Sodha Travel. First, your responsiveness far exceeded any other company during the planning stages. Second, you offered a custom program that really included my trip preferences and special interests. We received several proposals but Sodha Travel's was the only one that felt personalized and unique. Your Thailand team was wonderful and kept us comfortable and engaged with the locals. The entire experience was magnificent. We already look forward to our next journey with your company. A million thanks for the memories.
Roberta Thompson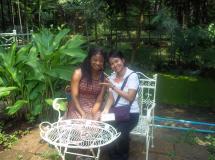 I had an enriching time in Thailand. The guides that Sodha Travel arranged for me in Thailand were helpful and engaging. Overall, the people were beautiful, the food was delicious, and I am now in love with Marigolds!
E. Parks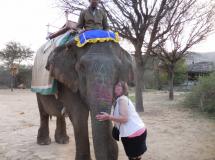 My life has changed like never before because of India and Nepal. Thank you for making our time there so rewarding. Each time we checked into our hotel we said this is our favorite! Our expectations were exceeded. We always felt safe, not a single bad experience yet many happy surprises. Our driver was with us for 6 days and nights and catered to our every request. When we took the train the suggested we leave most of our luggage with him and keep the train transfer light and easy. We appreciated his suggestions, and he helped us enjoy our experiences more fully. The Ranthambore resort reminded me of the movie Out of Africa. I was transported in time and encouraged to relax, release the tension and pressures of home or job. Expansive verandas, rose gardens, beautiful grounds and attentive staff. I felt like a queen...In Jaipur we lived like the sultan, walked the neighborhood streets, and sat in the gardens at the end of the day. The elephant evening safari was the primary reason for chosing India. Our mahout cared for Lila tenderly...We visited Nepal because of the Himalayan mountains and returned with much more. We became friends with our Newari host family and learned how to prepare our favorite Nepalie dishes. Our hearts were touched by the family. We had fun every day and returned to our accommodations exhausted and filled with joy, with kindness and stories like no other trip or journey we've traveled. I have traveled the world, then there is India.
Mona Simons, Portland, OR